Residential Glass Block Windows
Glass block basement windows offer a compelling return on investment for several reasons, namely enhanced security, increased privacy, improved energy efficiency, and reliable protection against the elements.
Commercial Glass Block Windows
At A Glass Block Vision, we have a deep understanding of the requirements and considerations of builders and contractors. As a result, we prioritize delivering timely and professional installation and service to meet their needs and expectations.
Glass Block Basement Windows
Glass block basement windows creat curb appeal and also provide an excellent return on investment. Why? Security, privacy, energy efficiency, and protection against the elements.
Glass Block Bathroom Windows
Glass blocks in bathrooms Let the light in and keep prying eyes out. Illuminate your bathroom with the elegance of glass blocks. Enjoy natural light while maintaining your privacy. 
Glass Block Garage Windows
Glass block windows provide secure and private garage solutions. With enhanced energy efficiency, these windows naturally brighten your garage while maintaining privacy.
Glass Block Shower Walls
Glass block shower walls are a great option for walk-in showers. They are sturdier than frameless glass showers and can be varied in height and width. Glass block shower walls can also help to muffle sound.
Commercial Glass Block Windows
Glass block windows are a versatile option for commercial and residential building applications. They can provide energy savings, protection from severe weather, and improved curb appeal.
Glass Block Walls
Glass block walls prove to be an excellent option for commercial settings due to their minimal maintenance requirements and resilience against environmental wear and tear. For interior and exterior applications.
Glass Block Windows – Where Your Vision Is Our Vision
A Glass Block Vision is a full-service glass block window installation company based in Ohio with over 30 years of experience custom designing and installing basement glass block windows, office windows, bathroom windows, shower walls, and more. We have the knowledge, the training—and the vision—to help you create any glass block applications for your home, business, or institution.
Creating Curb Appeal With Glass Block Windows
Glass block windows are a type of window that is made of thick blocks of glass that are inset into your preexisting wood or concrete window frames, they are typically used as basement replacement windows, but can also be used in other settings, for example, shower walls, bathroom windows, garage windows and more. Glass block windows provide increased energy efficiency, improved security and privacy, and great light transmission.
Offering the highest-quality glass block window installation for residential, commercial or industrial settings, new construction, renovations, and rehabbing.
Or request an estimate and learn more about the security, energy efficiency, privacy, enhanced lighting, and maintenance-free beauty our glass block products can offer.
Proudly Servicing All Northeast Ohio Locations listed Below:
Akron – Downtown | Akron – Northeast | Akron – Northwest | Akron – Southeast | Akron – Southwest | Alliance | Amherst | Ashtabula | Ashtabula County | Aurora | Austinburg | Avon | Avon Lake | Barberton | Bay Village | Beachwood | Bedford | Bedford Heights | Berea | Bratenahl | Brecksville | Broadview Heights | Brooklyn | Brooklyn Heights | Brookpark | Brunswick | Canton – Downtown | Canton – Northeast | Canton – Northwest | Canton – Southwest | Chagrin Falls | Chardon | Cleveland – Downtown | Cleveland Heights | Copley | Cuyahoga Falls | Cuyahoga Heights | East Canton | East Cleveland | Eastlake | Elyria | Euclid | Fairlawn | Fairview Park | Garfield Heights | Gates Mills | Geauga County | Geneva | Highland Heights | Highland Hills | Hudson | Independence | Jackson Belden | Kent | Kingsville | Kirtland | Lake County | Lakewood | Linndale | Lorain | Lorain County | Louisville | Lyndhurst | Macedonia | Madison | Maple Heights | Massillon | Mayfield | Mayfield Heights | Medina | Medina County | Mentor | Middleburg Heights | Mogadore | Moreland Hills | Newburgh Heights | North Canton | North Industry | North Olmsted | North Ridgeville | North Royalton | Northfield | Norton | Novelty | Oakwood | Olmsted Falls | Painesville | Parma | Parma Heights | Pepper Pike | Portage County | Ravenna | Richmond Heights | Rocky River | Sagamore Hills | Seven Hills | Shaker Heights | Sheffield Lake | Silver Lake | Solon | South Amherst | South Euclid | Stark County | Stow | Streetsboro | Strongsville | Summit County | Tallmadge | Twinsburg | Uniontown | University Heights | Valley View | Vermilion | Wadsworth | Wooster
As a customer service-oriented company, we value our clients greatly, hoping that our highest materials and services will inspire them to recommend us to their loved ones. With our comprehensive glass block construction services, we are dedicated to delivering premium installations and unmatched service at competitive rates. We are fully bonded and insured, with a team of experienced installers who are all employees of A Glass Block Vision. Rest assured, we never subcontract our work, and all our employees are covered by worker's compensation certificates.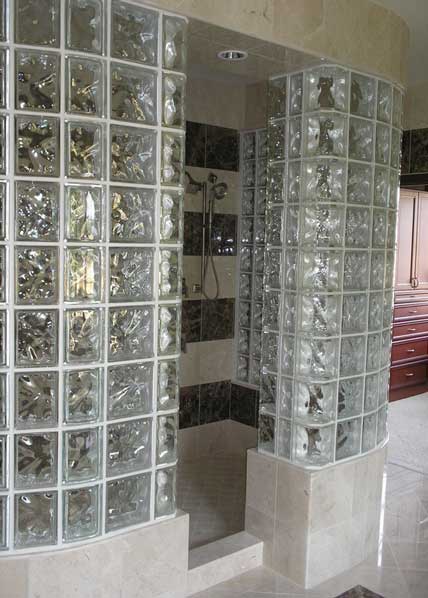 "We meet this company at the home and garden show at the ix center the lady quickly got us a estimate scheduled and Dave was out here on time and he was very informative.. we booked with them and today the company came out on time the two guys installed 5 glass block windows within three hours time and they look amazing.. so happy we went with this company"
Get A Free Quote In Under 24 Hours
Call Or Text For a Free Quote